About Independence Rising
I
ndependence Rising, IR, was formerly known as Center for Independent Living of Central Nebraska. We serve 50 counties in Central and Western Nebraska. We are one of two federally funded independent living centers in Nebraska
Independence Rising's services are offered free of charge, on a sliding fee scale, and fee for service.  We work with consumers to help them achieve their chosen, community-based living goals.  Consumers of the agency have a disabling condition where more resources are needed in order to achieve their chosen community-based living goals.
Independence Rising serves persons with disabilities across the age span with any type of disabling condition.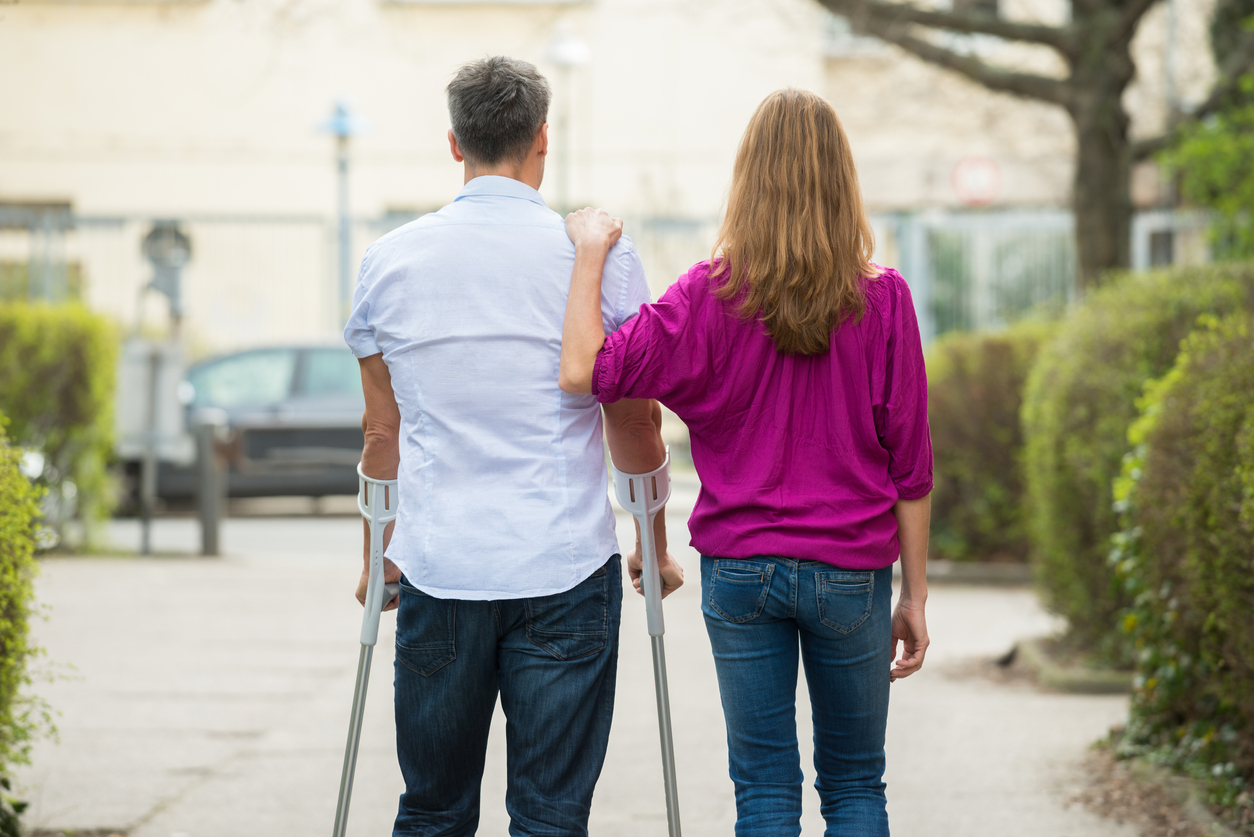 Our Staff
We have staff across the state committed to providing quality services.
Irene Britt
Executive Director
Irene Britt is the current Executive Director for Independence Rising. Irene holds a Master of Arts Degree in Education, with an emphasis in Special Education, from the University of Nebraska at Kearney. She also holds a Bachelor of Arts Degree from UNK with endorsements in Elementary, Early Childhood, and the Elementary/Early Childhood Unified Endorsement.
Irene has worked with Independence Rising, cumulatively, since 2000 and she has been the Executive Director since January 2017. She has worked in various positions in the agency including services coordination, resource developer, and as a Program Manager/Supervisor for the DHHS contract for services coordination of the Aged and Disabled Medicaid Waiver. During this time, she oversaw the Waiver program and staff in Independence Rising offices located in Grand Island, Lexington, Ogallala, and Broken Bow. In 2011, Irene assumed the position of Program Manager for Independence Rising's independent living program which included, at a minimum, working with consumers and involvement in community groups throughout the 39 county territory. Irene is also a certified driving instructor and has conducted driving evaluations and lessons for consumers of the agency. Throughout her career, Irene has also worked as an Associate Public Guardian for the Nebraska Office of Public Guardian, provided family support services for families working with Child Protective Services, as well as worked as a teacher in various public and private school classrooms including as an elementary
and early-childhood educator and substitute teacher.
Irene has been a volunteer for different groups. She has been a CASA volunteer for Lincoln County CASA, a Board Member for L2ForKids for the North Platte Chapter, a Vacation Bible School Director, and a Girl Scout Service Unit Manager and a Girl Scout Leader. Irene is the fifth generation of her family to live on her family's ranch in southwest Nebraska. She enjoys reading, taking college courses as she works towards getting her counseling endorsement, spending time with her children and pets, creating artwork, meditation, music, and running.
Mary Stockwell
Program Manager
Mary Stockwell is the Program Manager in the Gering Independence Rising office. Mary attended the University of Nebraska and has over 25 years of experience in human services. Mary worked in a critical access hospital in south-central Nebraska for 13 years as Social Services Director and discharge planner. Discharge planning was a good fit for Mary as it was satisfying to see patients make a smooth transition home. Mary relocated to the panhandle and worked for 8 years as a Developmental Disabilities Service Coordinator. Mary worked in child and adult protection for 5 years in Wyoming. Mary has spent her career working with the most vulnerable populations of elderly and disabled individuals; and children. Mary is an avid reader, cook, Husker fan and aspiring vegetable gardener. Mary lives with her husband and two dogs. Mary has two adult children and two grandchildren. Mary is a native Nebraskan and finds great value in living in the Nebraska Panhandle.
Vicki Anson
Program Manager
Vicki Anson works as the Program Manager for Independence Rising in Grand Island, Nebraska. Vicki has worked with IR for 4 years. Vicki has a Bachelor's Degree in Natural and Social Sciences from the University of Nebraska at Kearney and is a Certified Social Worker in the state of Nebraska. Vicki supervises the Family Support Program, IAH Program and Grand Island office. Vicki works extensively with parents with disabilities that are involved with Child and Protective Services. Vicki co-chairs the NCIL Parenting Task Force.
Vicki was born and raised in Nebraska. Vicki enjoys spending time with her 2 dogs, Rocco and Ginger, her family, attending great nephews and great nieces sporting events and is an avid Husker fan.
Functional Family Facilitators
"Providing facilitation and support for families in transition, with an emphasis on the needs and value of each family member, in order for families to meet their unique community living goals."
Brittany James, Scottsbluff
Functional Family Facilitator
Brittany was raised in a home that did in-home daycare for over 20 years. Over the years, Brittany has learned how to care for and interact with children of all ages. Brittany has worked at a daycare working with infants up to school aged children. Brittany's priority in both these jobs was to make sure the children were healthy, safe and well taken care of.
In 2012, Brittany received her Associates Degree in Criminal Justice from ITT Technical Institute. Over the years, Brittany has dealt with many conflicting problems while learning and teaching positive ways to overcome them. Brittany does work calmly under pressure and uncomfortable situations.
Brittany has taken classes such as Circle of Security and Women's Trauma to learn and implement things into her working career and personal life. These have helped her to interact and understand children and adults better and to understand the needs children present.
Joni Devries, Ogallala
Functional Family Facilitator
Billie Taylor, Arapahoe
Functional Family Facilitator
Billie Taylor, has been a Functional Family Facilitator, with Independence Rising for the last 2 years. Billie has worked with a number of families, with kids of various ages. Billie has done Family Support with a number of parents, single Mothers, single Fathers. Billie has worked on budgeting, and parenting with these families. Billie also does drug testing for Independence Rising, we have 3 different forms of testing. The patch, UA's and the swab test.
Billie and her Husband have been married for going on 28 years. Billie is a step Mom, a Foster Mom and has 2 kids of her own. Billie also has 3 Granddaughters. Billie coached swim team and also her kid's basketball teams, for a number of years, as her kids were growing up. Billie was also on the Ambulance squad, for 5 years. Billie loves to help feed cows, on the weekend, when able. Also helps her Husband on the farm. In the summer, Billie and her family like to go to the lake and go camping. Billie and her family also have been involved in racing, dirt track, Billie also runs the Club House at the Golf Course, in the summer.
Life is not always fair, and Billie has had up and downs just like anyone, or any family. Billie can relate to families going through hard times, and will work to help these families as much as Billie can or that the families let Billie. Billie is straight forward and will not sugar coat anything. Billie will tell you where you stand, and what you need to do, to get the help that you need. Billie will go the extra mile as long as you are willing to do the work needed.
Mariah Reeves, Gothenburg
Functional Family Facilitator
Shelisa Brooks, Kearney
Functional Family Facilitator
Michele Winkelmann, Kearney
Functional Family Facilitator
I have had many years of practice helping myself and my family stay resilient.
My husband and I had two boys. One was an accelerated learner, the other had developmental delays as a toddler. I was grateful to be a stay at home mom for 13 years, even if it meant our finances suffered. I felt that our youngest having a speech delay might have been excused away as shyness if I hadn't been there on an hourly basis. By the time he reached elementary school, his speech was on track! In fifth grade he had a teacher who wanted him tested for autism. We got him tested and found that he had a reading comprehension problem and math skills of a ninth grader. But he did not have autism. We found him books he enjoyed and different practices to deal with the comprehension. We then had two ravenous young readers on our hands. When I rejoined the work force, it was for a small embroidery shop. Eighteen months later, because of new employer benefit laws and my employer finding a new job opportunity, the owner decided to close the shop. Our family moved to Kearney looking for better opportunities.
I started attending the University of Nebraska -Kearney. I majored in Family Studies and minored in Nutrition. Because of my experiences in life I felt that I could help others find ways to deal with challenges they face. With education I felt I could bring professionalism and researched knowledge to the table. I chose the minor of nutrition because my father had, and my mother has Type II diabetes. I wanted to know what my body was doing and how to avoid the dire consequences of a chronic disease. Through a co-worker who was on the board of directors, I interned at the S.A.F.E. Center in Kearney. There I learned how important managing donations, fund raising, and outreach can be to those in need. I believe that without that agency, a lot of families in the area could be lost to the cycle of domestic violence. During my internship, my step-father had a major heart attack. While being with him in Lincoln, my mother got news that her niece, 71 years old, had unexpectedly died of a heart attack. She was my 92-year-old aunt's in-home caregiver. We made plans to go to Alliance and have a family meeting to determine what my aunt's immediate priorities were. I guided the meeting by asking my aunt what she needed most. "MONEY!" she responded. We knew where to start. We found a service that would help her clean out her house and auction unneeded items. She got into an assisted living facility. I feel that without information from my classes, it would have been more problematic to ask the right questions. I am very happy with my decision to go back as a nontraditional student. With my husband's support and by going part time, I graduated in May 2018. My husband and I deal with issues such as empty nest, our own aging and our parents aging. My sons have grown to be independent functional members of society. Our oldest celebrated his first wedding anniversary and the youngest started his first semester of college. Our siblings deal with everything from retiring soon to life as an older parent of an elementary student. Our nieces and nephews deal with divorce, mental health issues and being single parents. What this all means is I bring experience, education, and understanding with me.
Meshayla Appelt, Kearney
Functional Family Facilitator
Hi everyone I am Meshayla Appelt. I am a Functional Family Facilitator for Independence Rising. I have had 4 years of experience in the Human Services field. I have worked with disabled individuals, at-risk teens, homeless individuals in a shelter setting, along with children and families. I received my Associate's Degree in the Human Services Program at Southeast Community College. I am currently a Senior in the Social Work program at UNK. Aside from work and school, I enjoy spending time with my son, family, and friends.
Kimberly Mohlman, Red Cloud
Functional Family Facilitator
Kimberly went to school online through Kaplan university Lincoln campus, where she obtained a certificate of Human services families and children. Before this she worked with a school as a preschool para. The para job was a fill in job but reading, doing crafts was a lot of fun with the kids. The para position gave her experience in teaching about structure and techniques to help children succeed in the classroom. The other experience was also working with people with developmental disabilities which was such a rewarding learning experience. She learned things about documentation, mental illness and about how much of difference you can make by just helping others learn skills to further them in life. She also worked as CNA taking care of the elderly and also terminally ill people. Kimberly also has children of my own which her experience on a personal level. Her have taught her so much and are some of the reasons she went to school for human services and enjoy helping families and children.
Christian Valentino, Kearney
Functional Family Facilitator
I have been working with children and families for several years. To highlight my experience, I was a foster parent for three years. During this time, I specialized in the treatment and advocacy for the most vulnerable and unwanted children. I was a teacher assistant where I met the needs of children with both developmental and behavioral needs. I was a residential counselor in two group homes. I have worked in a homeless shelter as a support staff where I supported the long- term goals of men and families. I relocated to central Nebraska from New York to take a job at YRTC-K where I worked for a year. Following that, I felt my skills were not being utilized best and I started my career with Independence Rising. I am passionate about helping families stay together and helping reunify families with the support needed. I enjoy cooking and baking while sharing my cultural diversity of food with others.
Drew Steinhauer, Kearney
Functional Family Facilitator
Drew Steinhauer is a Functional Family Facilitator for Independence Rising and is based out of the Grand Island office. Drew is currently studying Social Work as a Junior at the University of Nebraska at Kearney and plans on graduating in May 2020. Drew has been working with Independence Rising since February of 2019 and is able to apply his learned knowledge from school to his work every day. Drew has always been a hard worker and values the importance of family in which in his free time, he works on his family farm and ranch and babysits his nieces and nephew. Drew has volunteered at Project Homeless Connect, The Catholic Newman Center, and Head Start in Kearney. Drew hobbies include hunting and fishing with his dogs and wife and farming with family.
Cassidy Cahill, Grand Island
Functional Family Facilitator
Cassidy brings several years of experience working with children and families in daycare settings. Cassidy is currently enrolled in classes and working towards her Bachelors in Social Work. Cassidy has been a nanny for several families where she prepared nutritional meals, entertained the children, came up with ideas for arts and crafts, disciplining, reward and chore charts for the children. Cassidy also is a para with Head Start, teaching kids from ages 3-5. AT Head Start, Cassidy helped teach the daily curriculum which included math, literacy, art, science and social studies. Cassidy also has worked with individuals with all types of disabilities of all ages helping them achieve them community based living goals.
Michelle Callahan, Grand Island
Functional Family Facilitator
Carleen Hatas, Cozad NE
Functional Family Facilitator
Melissa Grigg, McCook NE
Functional Family Facilitator
Britney Hicken, Gothenburg NE
Functional Family Facilitator