About Independence Rising
I
ndependence Rising, IR, was formerly known as Center for Independent Living of Central Nebraska. We serve 50 counties in Central and Western Nebraska. We are one of two federally funded independent living centers in Nebraska
Independence Rising's services are offered free of charge, on a sliding fee scale, and fee for service.  We work with consumers to help them achieve their chosen, community-based living goals.  Consumers of the agency have a disabling condition where more resources are needed in order to achieve their chosen community-based living goals.
Independence Rising serves persons with disabilities across the age span with any type of disabling condition.
Administration
We have staff across the state committed to providing quality services.
Irene Britt
Executive Director
Irene Britt is the current Executive Director for Independence Rising. Irene holds a Master of Arts Degree in Education, with an emphasis in Special Education, from the University of Nebraska at Kearney. She also holds a Bachelor of Arts Degree from UNK with endorsements in Elementary, Early Childhood, and the Elementary/Early Childhood Unified Endorsement.
Irene has worked with Independence Rising, cumulatively, since 2000 and she has been the Executive Director since January 2017. She has worked in various positions in the agency including services coordination, resource developer, and as a Program Manager/Supervisor for the DHHS contract for services coordination of the Aged and Disabled Medicaid Waiver. During this time, she oversaw the Waiver program and staff in Independence Rising offices located in Grand Island, Lexington, Ogallala, and Broken Bow. In 2011, Irene assumed the position of Program Manager for Independence Rising's independent living program which included, at a minimum, working with consumers and involvement in community groups throughout the 39 county territory. Irene is also a certified driving instructor and has conducted driving evaluations and lessons for consumers of the agency. Throughout her career, Irene has also worked as an Associate Public Guardian for the Nebraska Office of Public Guardian, provided family support services for families working with Child Protective Services, as well as worked as a teacher in various public and private school classrooms including as an elementary
and early-childhood educator and substitute teacher.
Irene has been a volunteer for different groups. She has been a CASA volunteer for Lincoln County CASA, a Board Member for L2ForKids for the North Platte Chapter, a Vacation Bible School Director, and a Girl Scout Service Unit Manager and a Girl Scout Leader. Irene is the fifth generation of her family to live on her family's ranch in southwest Nebraska. She enjoys reading, taking college courses as she works towards getting her counseling endorsement, spending time with her children and pets, creating artwork, meditation, music, and running.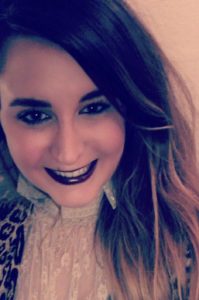 Helena Beyer
Programs Quality Coordinator/Human Resource
Helena is the Programs Quality Coordinator/Human Resource Specialist at Independence Rising and has been with this agency for a year and a half. Helena works within each program at Independence Rising to help get them up and going. Helena is the "behind the scenes guy", that assists with everything a program needs to run smoothly. Helena is also the Human Resource Specialist for Independence Rising and coordinates employee trainings, recruits new employees, assist with benefit enrollment, and much more.
Helena received her Bachelor of Science Degree in Sociology and Marketing Management from the University of Nebraska at Kearney in 2015 and then graduated from Chadron State with her Master's degree in Human Services. Helena is now studying for her Society for Human Resource Management certification within the Human Resources field.
Helena started out working with individuals and their families that have developmental disabilities as a medical Case Manager, from there Helena went on to work at DHHS as a Child and Families Services Case Manager. Helena worked with children that have been removed from their homes as an Ongoing Case Manager. Helena then assumed the role of Program Coordinator at West Central Agency on Aging and oversaw the Senior Centers and various programs within the West Central Area, providing training on evidence-based programs. Helena took a break from the non-profit world and went to work at the American Heart Association as a Youth Market Director and worked with Children and Educators across Nebraska on how to remain heart healthy.
Helena also is President of Business and Professional Women in North Platte, which works families to provide scholarships for non-traditional students throughout the North Platte area.
Helena's describes her skills and strengths as being able to easily connect with people and make them feel comfortable. Helena also believes her strengths lie within training and employee development.
In her spare time Helena enjoys watching reality TV, reading, shopping, and playing with her cat, Jinx. Helena's favorite thing about working with children and families is knowing that she can make a difference in the lives of the people she works with.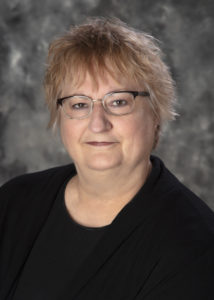 Mary Stockwell
Deputy Programs Director
Mary is a Nebraska native and lived in central Nebraska while growing up. Mary went to high school in Grand Island then moved to Lincoln for college, worked for the Gallup Organization, and lived there for 13 years. Mary worked at a critical access hospital in social services for 13 years. Mary's position included discharge planning, community liaison work, and hospital fund raising. Mary moved to western Nebraska in 2005 where her husband's work took them. Mary worked for the State of Nebraska as a developmental disabilities service coordinator for 8 years. Mary and her husband lived in Wyoming for 5 years while she worked in child and adult protection. It was exciting to return to western Nebraska in 2018 where her daughter, a primary care physician, lives with her husband and two children. Mary's son, a paramedic and firefighter, lives in Grand Island with his wife, an elementary school principal. Mary is a cook, aspiring gardener and avid reader, particularly historical non-fiction and faith-based material. Mary enjoys repurposing furniture and objects. Nebraska volleyball and football are a "season" at Mary's home with regular watch get-togethers. Ruby, a terrier-poodle mix, came to live with Mary and her husband in Wyoming as a rescue dog. Ruby only likes the people she lives with, no exceptions. Mary has spent almost 30 years working with the most vulnerable populations of elderly and disabled individuals. Mary finds great value living in the Nebraska Panhandle. Mary serves on the Respite Advisory Committee for Nebraska Lifespan Respite Network and Foster Care Review Board. Mary is a Program Manager, Independent Living Supervisor, and manages the Scottsbluff office.
Sarah Jones
Deputy Programs Director
Sarah grew up in Wisconsin (go Badgers and Packers!). She went to school at the University of Wisconsin – La Crosse and graduated in 2012 with a Bachelor of Science with Psychology and Criminal Justice degree. From there Sarah was hired by the state of Nebraska as a Child and Family Services Specialist where she conducted initial assessments. She worked there from 2012 through 2017 and then transitioned to law enforcement and worked for the North Platte Police Department until 2021. Sarah started full time with Independence Rising in July 2021. Sarah loves both of her prior positions but she is excited to start this new journey!
Sarah had a baby boy in November of 2020 and he's the best thing to ever happen to her. She enjoys spending her time with friends and family, camping, reading, and traveling.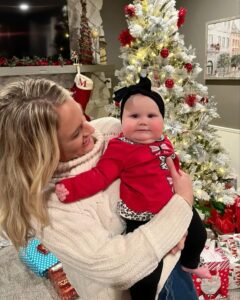 Shayna Allberry
Quality Assurance and Programs Specialist
Shayna will work in our Billing Department, Independence at Home Program, and the Quality Assurance Program. Shayna is originally from North Platte and has a Bachelor of Science degree in Psychology. Shayna previously worked with Unified Employee Benefits handling client relations and new business processing.
Shayna lives in Lincoln with her fiancé, Nine-month-old daughter Blakely, Two ADORABLE cats, and a Yellow Lab named Goose. Shayna enjoys going on walks, playing sand volleyball, online shopping, watching true crime, and scrapbooking. Shayna has a bubbly and fun personality! We are so excited to welcome her to Independence Rising!
Fun fact: Shayna is the middle child of 5 girls!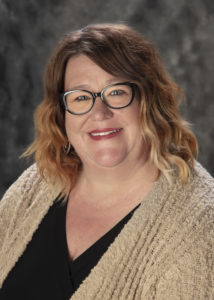 Vicki Anson
FFF Coordination Specialist
Vicki Anson works as the Program Manager for Independence Rising in Grand Island, Nebraska. Vicki has worked with IR for 4 years. Vicki has a Bachelor's Degree in Natural and Social Sciences from the University of Nebraska at Kearney and is a Certified Social Worker in the state of Nebraska. Vicki supervises the Family Support Program, IAH Program and Grand Island office. Vicki works extensively with parents with disabilities that are involved with Child and Protective Services. Vicki co-chairs the NCIL Parenting Task Force.
Vicki was born and raised in Nebraska. Vicki enjoys spending time with her 2 dogs, Rocco and Ginger, her family, attending great nephews and great nieces sporting events and is an avid Husker fan.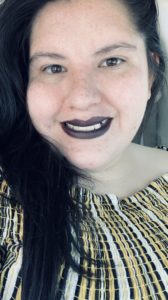 Maurita Olguin
Quality Assurance and Programs Specialist
Maurita Olguin is presently our Quality Assurance and Programs Specialist and is a new face here at Independence Rising. Maurita Olguin attended The Art Institute of Colorado where her focus was Digital Filmmaking and Video Production. She shifted her attention to Hospitality attending the University of Phoenix. Maurita Olguin managed a counseling and chiropractic office where they centered around whole family healing. It was here Maurita became a strong proponent for Mental Health treatment. She brought that home to her family to her three kids that were struggling with anxiety and behavior issues. Maurita previously worked as an Assistant General Manager/Revenue Manager for a full-service hotel.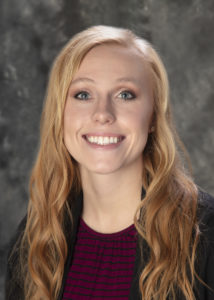 Shelisa Brooks
FFF Coordination Specialist / Functional Family Facilitator
Shelisa Brooks is currently our Coordination Specialist and has been with us for almost two years. Shelisa attended the University of Nebraska at Kearney. She graduated with a Bachelor's degree in Family Studies and a minor in Social Work. She has taken many courses that have prepared her in her line of work. These courses would include Mental Health and First Aid Training as well as Trauma 101 and Recovery Training. Shelisa has previously worked as a childcare provider, where she learned to care for children of all ages, create activities for children, and teach proper skills needed for each age group. Shelisa has had experience working as a security guard as well, where she escorted high profile performers, enforced local and state laws, and executed crowd control.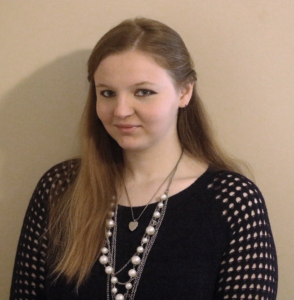 Emaly Ball
Program Support Specialist
Emaly Ball joined Independence Rising in November of 2020 as the Programs Support Specialist. In May of 2020, Emaly graduated from the University of Nebraska at Lincoln [UNL] with her Master's degree in Family and Community Services following her graduation from the University of Nebraska at Kearney [UNK] with her Bachelor's degree in Family Studies with a minor in Sociology. Since June of 2019, she is also provisionally certified as a Family Life Educator through the National Council on Family Relations and plans to apply for full certification by 2022.
Emaly has been an active advocate for the disabled community since 2012. She served two years as the President of Collegians for Integration and Accessibility, a student-led organization at UNK, and an additional year as Vice President. Since September of 2019 Emaly has been an appointed member of the Nebraska State Brain Injury Advisory Council [BIAC], is active on many of the council's committees, and serves as the chair for the Advocacy and Education Resources Committee and the Brain Injury and Co-Occurring Mental Health Issues Committee. Since February of 2020, Emaly has also served as the President of the Board of Directors for the Nebraska Injured Brain Network [NIBN]. She is passionate about this community, and the disabled community in general, because she, herself, lives with an Injured Brain surviving three mild to severe traumatic brain injuries in her lifetime.
In her spare time, Emaly enjoys yoga, playing video and card games, and being creative through fine art; her favorite mediums include watercolor, pastel, colored pencil, and acrylic. She also loves spending time with her life partner and their fur-child (cat), Celestia.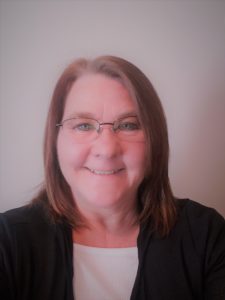 Deb Turner
FAME Program Manager / Family Peer Support Specialist
Deb Turner is a certified Family Peer Support Specialist/ FAME Program Manager at Independence Rising, where she works with families to provide services and supports to families raising a child or young adult who is experiencing social, emotional, addiction, or behavioral health challenges in their home, school, community and/or placement, as well as supervising staff in the FAME program. Deb has many years of experience working with families that have youth with mental and/or behavioral challenges and she continues to provide support to the parents/caregivers of these Children. Deb graduated from Central Community College with an Associate Degree in Human Services and a Chemical Dependency Technician Certificate. Deb completed her studies at Doane College, graduating Cum Laude with a Bachelor of Arts degree, majoring in psychology. Deb is on the Board of Directors for the Well Being Initiate in Lincoln, NE and is a member of the Nebraska Peer Advisory Board. Deb lives in Overton, Nebraska with her daughter and has three adult sons who live close. In Deb's spare time she enjoys spending time with her children, baking, crafting, watching K-State Football, and being with friends. She is a retired member of the Guardians of the Children Flat Rock Chapter in North Platte Nebraska, advocating against child abuse, and spending time with other guardians riding her motorcycle, and taking part in activities for children.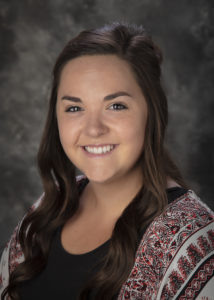 Lindsey Durman
FFF Coordination Specialist / Central Nebraska Lifespan Respite Coordinator
Lindsey is currently one of our Functional Family Facilitorat Supervisor. She also has taken on the role of the Central Nebraska Lifespan Respite Coordinator. Lindsey completed her internship with Independence Rising through the Summer and continued full time. She graduated from the University of Nebraska-Lincoln in August 2020 with a bachelor's degree in Human Sciences with a minor in Education Studies. Lindsey also has an associate degree in Early Childhood Education from Northeast Community College. She is CPR and AED certified and has completed courses that taught her how to help individuals cope with trauma, the development of children ages birth to five, how to build and maintain healthy relationships, and more. Before working with Independence Rising, Lindsey's work experience includes working as a childcare provider for six years and an assistant preschool teacher for two. This is where she learned her passion for children. Her positive attitude and empathy for the children and families she works with allows her the opportunity to thrive in the Human Services field.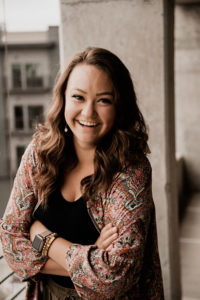 Hannah Lee
Coordination Specialist
Hannah Lee currently serves as one of our Coordination Specialists and has been with Independence Rising since May of 2021. Hannah attended the University of Nebraska at Kearney where she received her degree in Organizational Communication with a Support Track in Marketing
Communication. Her coursework included small and large group communication, verbal and nonverbal communication, cross-cultural communication, and more.
Before working with Independence Rising, Hannah's work experience included corporate administration, hospitality, and software and retail sales. Hannah's ability to effectively communicate and empathize helps her build rapport and trust with individuals. Hannah enjoys spending time with her friends, family, her fiancé, Drew, and her dog, Grizzly.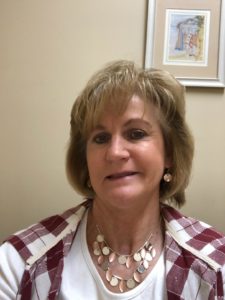 Jamie Meyer
Independence at Home Facilitator and Office Specialist
Jamie Meyer is the Independence at Home Facilitator/Office Specialist for the Grand Island Office. She has been with IR since May 2016. She has a Bachelor of Science degree from the University of Nebraska-Kearney. She also holds Associate of Applied Science degrees from Central Community College in Business Administration and Office Technology. Prior to coming to IR, Jamie worked for Central Community College for 30 years. Her positions included Administrative Assistant in the Purchasing Department, Public Relations Office, Vice President and College President.
Jamie is a Team Leader for the Independence at Home program supervising providers. Jamie also oversees the equipment loan program at Grand Island.
In her spare time Jamie enjoys playing Bunko, making greeting cards, exercising, biking, and spending time with her family, friends, and cat Pumpkin. Jamie has 2 adult children that both live in Lincoln. Her husband, Steve, is a retired public school teacher.
Functional Family Facilitators
"Providing facilitation and support for families in transition, with an emphasis on the needs and value of each family member, in order for families to meet their unique community living goals."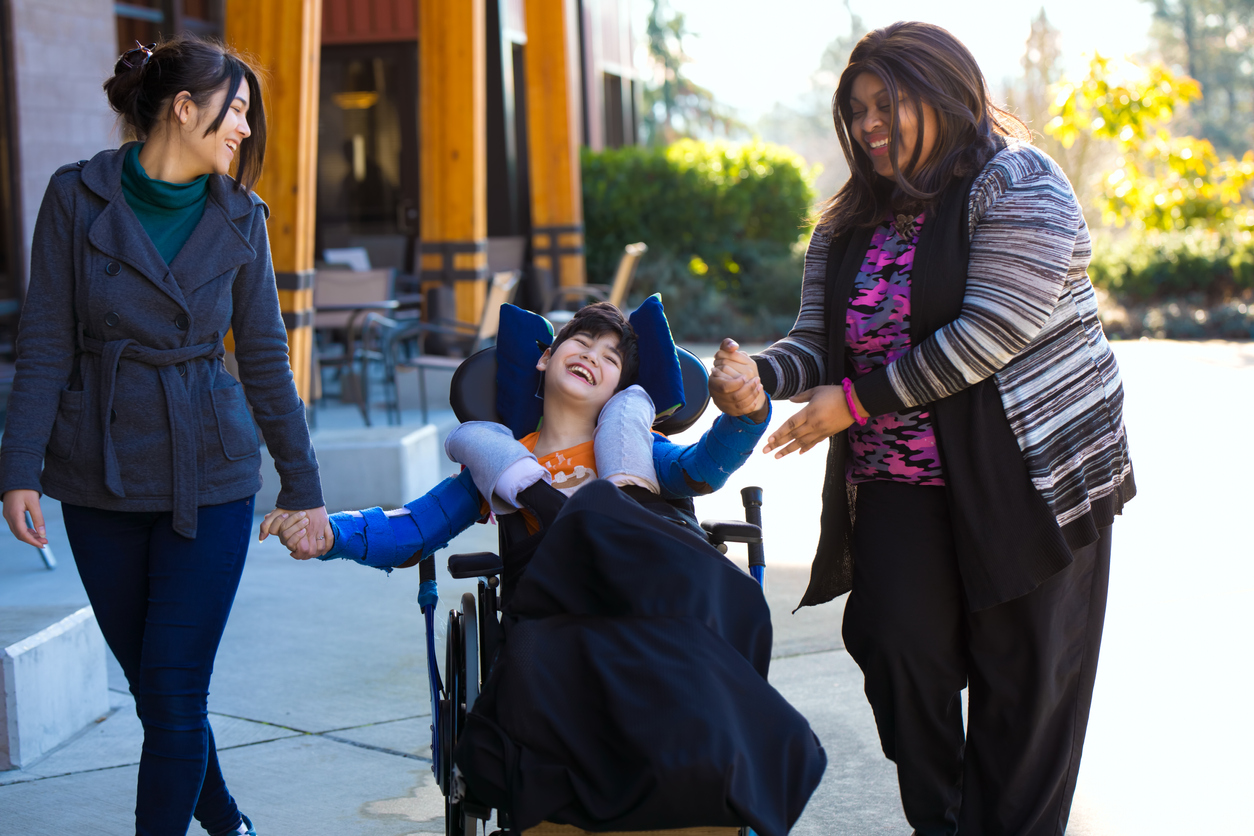 Are you Dedicated, Hardworking, and Enjoy Helping Others Reach Their Goals? Join Us!
We are currently hiring for Functional Family Facilitator.  Please fill out our application through the link below.