Functional Family Facilitators
Providing facilitation and support for families in transition, with an emphasis on the needs and value of each family member, in order for families to meet their unique community living goals.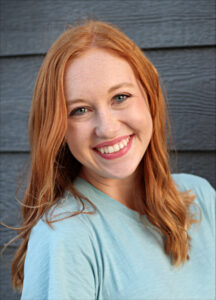 Kaitlyn Jorges
Functional Family Facilitator
Kaitlyn is one of our Functional Family Facilitator's and has been with us since February of 2020. She is also on course to work in family support with probation. Kaitlyn has worked in childcare from an early age. Prior to working with Independence Rising, she was a toddler teacher in a public daycare and cared for children of an array of ages. Kaitlyn created educational lesson plans specific to developmental milestones of each child in Kaitlyn's classroom. Kaitlyn has a child of her own which helps her to have an open mind as well as compassion for each family that she advocates for. She has the strengths of problem solving and patience. Kaitlyn has used these strengths to find solutions for each family Kaitlyn helps and being able to keep working on family's goals until they are achieved. Kaitlyn has completed training's in abuse and neglect, discipline in childcare, infant safety, child development and more.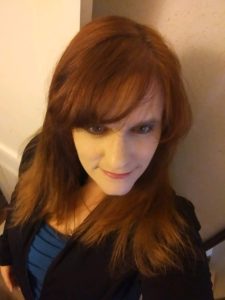 Mariah Reeves
Independent Living Specialist and Functional Family Facilitator
Mariah has been with Independence Rising since February of 2017. She has worked in many different programs within Independence Rising such as Independent Living, family support, and many more. Her primary position is working with the Census Project. Prior to Independence Rising, Mariah worked as a Preschool Teacher and an after-school program site Director. Mariah has an Associate's degree in general studies and a one-year diploma in Family and Consumer Science with an emphasis in early childhood education. She has completed training in Mental Health First Aid, the Systems of Care series, Trauma-informed, and Helping Victims and their Advocates Normalizing the Grieving Process.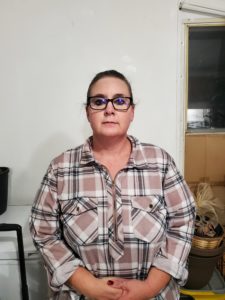 Julie Peterson
Functional Family Facilitator
Julie Peterson is fairly new to Independence Rising. Julie worked at a gas station for three years prior to coming to work with Independence Rising. Prior to working at the gas station, Julie worked at Kids Academy for two years. There she worked with children with special needs. Even though it seems Julie has done a lot of work in the retail area, Julie also has experience as an in-home care provider and did that for about for two years. Julie does have experience working with families as well. She really enjoys the work Julie does with Independence and sees herself being a part of this company for a very long time.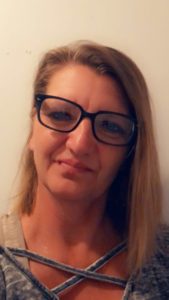 Billie Taylor
Functional Family Facilitator and Registered Service Provider through the office of Probation
Billie has been a Functional Family Facilitator for Independence Rising for almost 4 years. She is also a part of Family Support and administers drug testing. Billie has recently been registered as a Service Provider with Probation for Juvenile Services. In the time Billie has been with us, she has also spent her time in the Independent Living and Peer Mentoring programs. Billie has also been a Foster Parent, which gives her the ability to see what it is like for everyone involved in the foster care system. Billie has worked with kids for a very long time. She does have 2 of her own children, along with 2 stepchildren and 2 foster children, that are all grown. Along with several other kids that came and lived with Billie and her husband to get through school. Billie is also a grandma to 4 granddaughters with a grandson soon to come. When Billie's kids were younger, she coached Swim Team, Wrestling, and Youth Basketball for several years. Before coming to Independence Rising, Billie did some home care, ran a trucking company for several years, was a farmhand, an EMT, a Lifeguard, and has been a server and bartender for many years. Currently, she is still the Manager of a Club House at a golf course in the summertime. The one thing Billie loves about working with families and children, would be that we get to help change people's lives hopefully for the better. As much time as we spend with these families, you get to know them, when everything works out, the smiles on the kids' faces make it all worth it.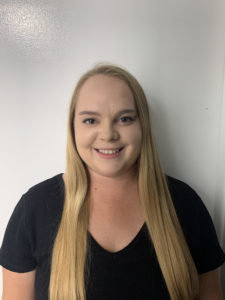 Nina Wagoner
Functional Family Facilitator
Nina is currently a Functional Family Facilitator (FFF) for Independence Rising. She is from Columbus, NE and has recently just moved back. Nina has been with Independence Rising for about 9 months. She recently graduated from the University of Nebraska at Kearney (UNK) in December of 2019 with a Bachelor of Science with a major being in Social Work. While studying at UNK Nina completed an internship with The Department of Health and Human Service (DHHS) in Kearney, NE. She also graduated from Central Community College (CCC) in December of 2017 from the Columbus, NE campus with an Associates of Arts degree. Nina has had numerous trainings while attending college such as a CPR class, a Trauma 101 class, and a Mental health and First Aid class. While attending CCC in Columbus Nina worked at the After-School Program in one of the Columbus Elementary Schools. At the After-School Program she was a lead teacher where she put together games, crafts, STEAM activities for the children to do. She would also assist children with their homework and studying. Nina then moved to Kearney in January of 2018 to attend UNK. While at UNK she worked at a daycare center and two in- home daycares. In August of 2019 Nina started my Internship with DHHS. During my time at DHHS she was able to follow an initial worker, ongoing worker, and permanency worker. She was able to observe as well interact with children and clients. Nina experienced several FAN interviews, attended and lead several family team meetings, wrote several court reports, attended court, entered documentation, visited a parent in jail and prison, filled out paperwork for children to go to school and counseling, emailed professionals and had daily/weekly interactions with supervisors at DHHS. Overall, she loves working with children and families and being able to have a positive impact on their lives.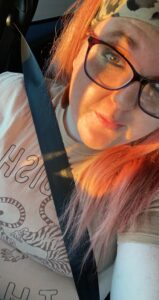 Whitney Edwards
Functional Family Facilitator
Whitney works in family support and has been with the company for 3 years. She is currently Pursuing her bachelor's degree in social work so she can go on to be a caseworker. Her work experience includes being a teacher in a daycare for about three years and she is also the mom of an amazing 5-year-old boy. Whitney's strengths are being well organized, good communication skills, and always being ready for any new challenges that may come her way. One thing she loves about working for Independence Rising is being the positive help in these families lives and watching them grow as a family!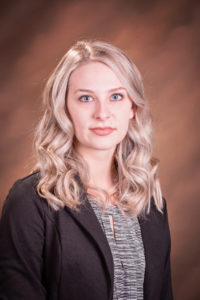 Lydia Connell
Functional Family Facilitator
Lydia Connell has been working for Independence Rising as a Functional Family Facilitator since January of 2021. Her duties within Independence Rising include accurately documenting visitations within families, safely transporting children to visits, and connecting with parents to improve parenting skills and reunite them with their children. She is currently a senior at Chadron State College studying human biology as a pre-medical student and will be attending the University of Nebraska Medical Center in the fall. In addition to babysitting and working with children in a classroom setting, Lydia has been able to take psychology and counseling courses that allow her to better understand familial relationships and effectively work with children and families. Prior to working for Independence Rising, Lydia worked as a CNA for three years and continues to work as a CNA. She is certified in First Aid and BLS for infants, children, and adults. Her strengths include working with others, punctuality, and being highly detail oriented. Lydia loves connecting with children and finds it rewarding to watch the growth of the relationship within families.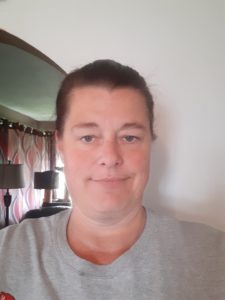 Candi Gibbens
Functional Family Facilitator
Candi does family support and parenting time with Independence Rising. Candi just started February 1st with Independence Rising and enjoys working with families and children. Candi has three boys who are grown and has grandbabies now. Candi also has four stepkids. Candi has worked with kids most of her life and has done in-home daycare. She has also worked for the school system with a before and after-school program. Candi loves to work with children and see how they change and grow and what their likes are and what they want to be when they grow up. Candi is married and loves to spend time with her family.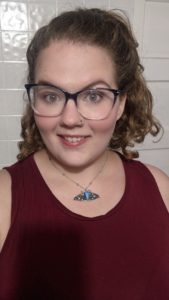 Breanna Bluhm
Functional Family Facilitator
Breanna Bluhm is a Family Functional Facilitator that began her journey with Independence Rising in mid-July of 2021. She has previously worked for the Nebraska Youth Center with youth that needed redirection. She learned to help children redirect negative behavior, help them correctly do chores, and overall helped care for their well-being. She also worked as a CNA for several years, including at the Kansas Soldiers Home. There she worked closely with soldiers and wives of soldiers that are Veterans. She has first aid experience, as well as some former medical training. Breanna is a hard worker, prepared, and loves working with people to accomplish their goals. When Breanna is not working, she is doting on her dog and cats.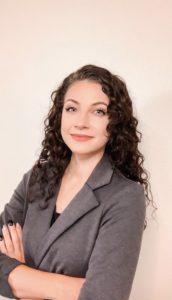 Chelsey Hardy
Functional Family Facilitator
Chelsey is one of our Function Family Facilitators and has been with us since August 2021. She is a sophomore at the University of Nebraska at Kearney, pursuing a degree in psychology and criminal justice. She aspires to use her degree to help children and families in the legal system. Chelsey has completed courses that help her communicate and understand family dynamics, such as human development, conflict resolution, and social work. Before working for Independence Rising, she spent her time focusing on her education while being a full-time mom. Her strengths include professionalism, organization, and a passion for human service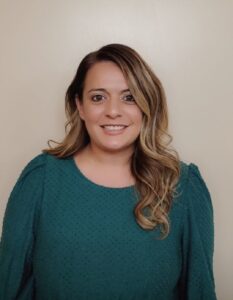 Amanda Welch
Functional Family Facilitator
Amanda has been with Independence Rising since September 2021. She is currently working as a Functional Family Facilitator her duties include documenting visitations with families, safely transporting children to visits and connecting with parents to improve parenting skills and reunite them with their children. She has worked in the healthcare field as a traveling Medication Aide and Certified Nursing Assistant. Amanda has also been a Child Care Provider for several years. Amanda loves working with children and families. Amanda has four children of her own, three girls and a boy. Amanda loves spending time with her children and family.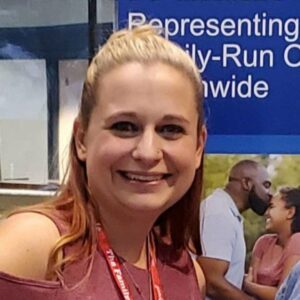 Brittany James
Functional Family Facilitator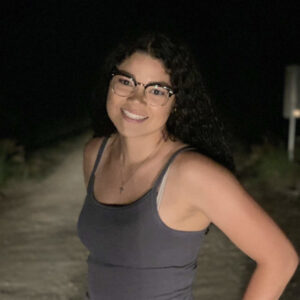 Emily Beye
Functional Family Facilitator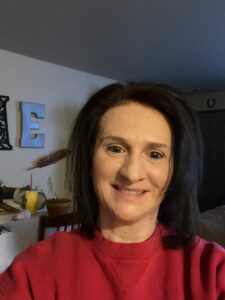 Elizabeth Pristavec
Functional Family Facilitator
Liz Pristavec is currently a Functional Family Facilitator and is fairly new to Independence Rising. Liz attended Northwest Florida State College. She studied Architectural technology/technician. Liz had her heart set on making building from the bottom up and then realized it might be easier toto work in the health care field. Liz decides that she would open her own daycare in Holdrege Nebraska and that was a very successful company for almost 10 years when Liz decided that since her children were grown Liz would see what was out there in the big world. Liz decided on health care as a Patients Rep within a clinic and did that job for just over 14 years. Liz became rather board and was seeking someth8ing else by this time and Whitney, Liz's oldest Daughter said come work with me mom and the rest is history. I enjoy helping family within Nebraska ted no matter how big or small the issues may seem, Liz has traveled to every state in the USA but has big plans to explore other counties past the USA and go all around the would.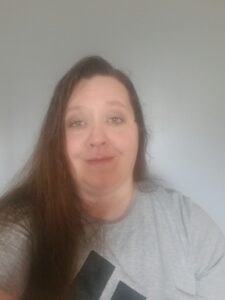 Carmen Lobdell
Functional Family Facilitator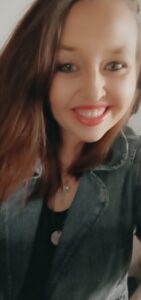 Raven Jack
Functional Family Facilitator
Associate Degree in Early Childhood Ed with Behavioral education. I have been a director of childcares for the past 4 years and am currently the director of two site locations within North Platte on my off hours. I have worked
in childcare for 9 years and in home health with special needs adults for 2 years. I am a single mother of two boys. Started with Independence Rising in November 2021.
I enjoy working with children to give them a positive person in their lives and be a change in children's lives. I grew up not having the greatest positivity around me and become an adult without that was difficult and I want
to be able to help children and families live more positive lives.
I have over 45000 hours of Early Childhood Training 1200 hours of behavioral training with kids and have always had First Aid and CPR. I feel that these trainings have made me a better parent and always encourage other parents
to give it a go. I feel that I am always willing to learn, and grow regardless of the challenges and that would be my biggest credibility.